Increase your performance and reduce costs with autonomous mobile robots
A practical use case of the 3PL company Boxy
LIVE
|
2023-03-29
|
1:00 PM CEST
Increasing customer demands forced 3PL company Boxy to make its logistics' processes as efficient as possible. We'll show you how the use of goods-to-person robots quadrupled productivity and efficiency in record-time.
To respond to increasing customer demands, as well as ongoing staff shortages, logistics companies usually have no choice but to increase the productivity of their existing staff by investing more in digital technologies. Autonomous mobile robots are an excellent automation solution due to their flexibility and high scalability. At Boxy, a provider of fulfilment and parcel logistics services in Hungary, which operates the largest 3PL warehouse in Eastern Europe at 60,000 sqm, the customer experience is also a key focus. To meet the demands of its e-commerce customers, the company needed to make its logistics processes in the warehouse as efficient as possible. The game-changer was a modern distribution centre and a highly innovative logistics software landscape - equipped with state-of-the-art robotics technology.
The robotics solution for goods-to-person and parcel sortation guarantees same-day delivery and thus fulfils the customer promise.
On March 29, 2023, at 1 pm, Körber Supply Chain Software and robot manufacturer Geek+ will be holding a live webinar in English with their customer Boxy and will be using a concrete practical example to shed light on:
The process and usage of picking and sortation robots with an integrated pick and put-to-light solution
The added value based on concrete productivity and efficiency figures
The next generation of the proven, robot-based, goods-to-person solution and its innovative advantages
Your speakers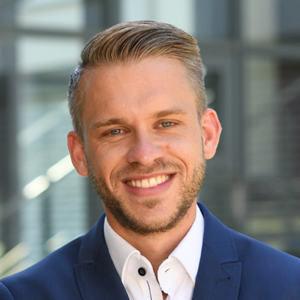 Markus Schellinger
Vice President Solutions Engineering & Business Development EMEA
Geek+ Europa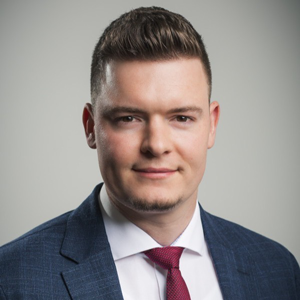 Dániel Schmidt
Head of Innovation and Product Management
Boxy Logisztikai Zrt.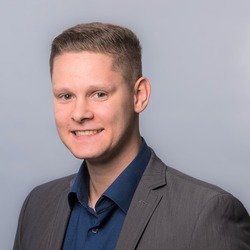 Stefan Gessel
Pre-Sales Consultant
Körber Supply Chain Software GmbH
Image Source: Geek+ Europa, Boxy Logisztikai Zrt., Körber Supply Chain Software GmbH
The provider of this webinar